Driving to France could mean a £117 fine unless you have a Crit' Air windscreen sticker
12/11/18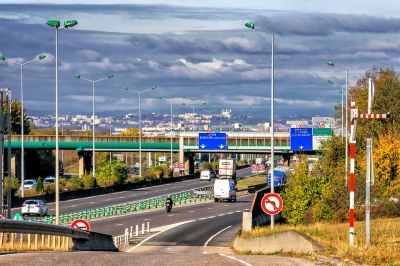 If you're driving to France, you may need a windscreen sticker which shows your vehicle's emissions -failing to display the sticker could land you a £117 fine.
The stickers called Crit'Air have been introduced in a bid to improve air quality and are already being used in Paris, Lyon, Grenoble, Lille, Strasbourg, Chambery, Marseille and Toulouse. This means a quick hop across the Channel to Disneyland Paris, you'll need to display one.
The stickers or vignette in French, cost around £3.20 each and come in six categories labelled by six different colours. The very cleanest (Crit'Air 1) is green and applies to electric or hydrogen-powered vehicles, whereas the most polluting – Crit'Air 6 is black and applies to older diesel cars.
Between now and 2020, up to 25 areas will take part in the scheme and fines for not displaying your sticker range from £59 to £117.
All cars, lorries, motorbikes and buses must display a sticker and fines will be issued if it's missing or the vehicle is driving in an area when it shouldn't. Specific days may be classed as having high levels of pollution so certain stickers will be banned from entering a particular zone.
You can apply for a sticker here - to do so you'lll need to know your vehicle's European Emissions Standard. If like most of us you don't know yours, either ask your vehicle manufacturer or the RAC has a handy table on its website.
When you're applying for your sticker, you'll also have to upload an image of your vehicle's V5C registration form so have this handy. It can take up to six weeks for the sticker to be delivered so make sure you apply in plenty of time!
For reservations and quotes
please call
our team on
01978 668920 or email us